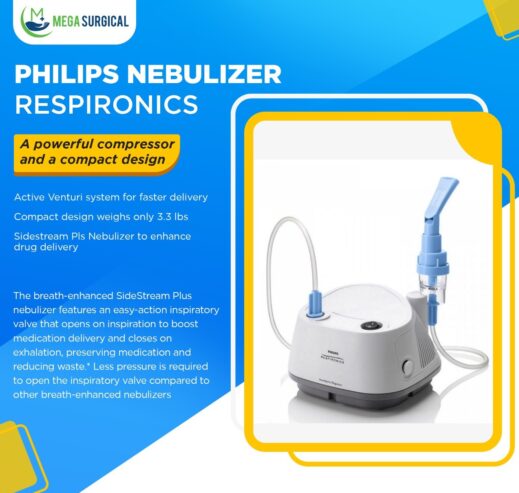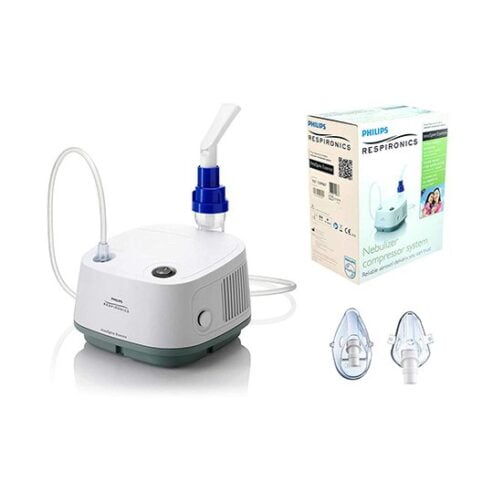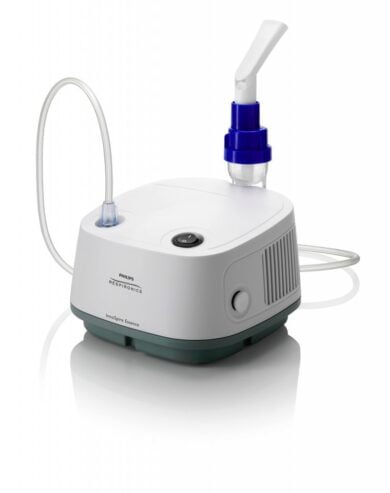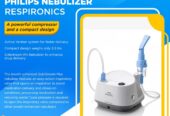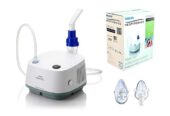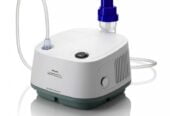 Specification
 Physical Dimensions
Weight
3.3 lbs
Size
4.2 x 6.5 x 6.5 "
Power
Electrical rating/power
120 V / 60 Hz, 1.7 Amp V/Hz/Amp
Capacity
Nebulization capacity
8 ml
MMAD
80% < 5 microns %/microns
Operating parameters
Treatment time
5 to 7 minutes
Maximum pressure
44 psi
Maximum flow rate
9.4 LPM
A powerful compressorand a compact design combine to create a nebulizer system you and your patientswill value. The InnoSpire Elegance from Philips Respironics, provides fast, efficient and reliable delivery to patients at home.
Active Venturi systemfor faster delivery
Essence worksefficiently with SideStream nebulizers that feature an active Venturi systemand provide air flow in addition to that supplied by the compressor, resultingin faster delivery and shorter treatment times. They are easy to use withfewer parts to assemble or clean.
Overview
Category:

Medical Equipment

:

Delivery all over Pakistan
Features:
Nebulization capacity: 8 ml
MMAD: 80% < 5 microns %/microns
Treatment time: 5 to 7 minutes
Maximum pressure: 44 psi
Maximum flow rate: 9.4 LPM