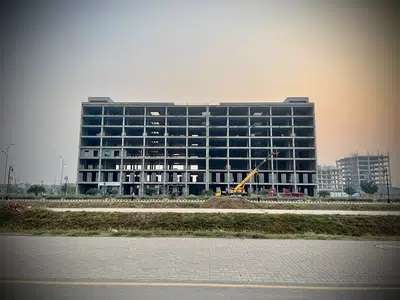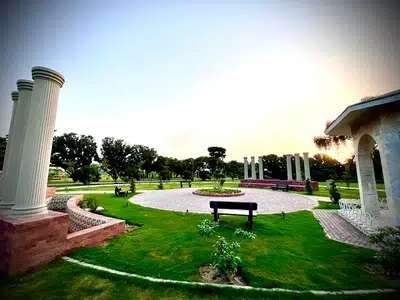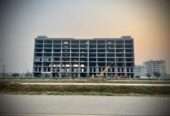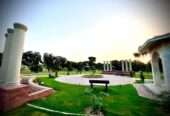 Al-Nafay Estate offers clients a top class service in Residential, Commercial,
Farm Houses Development Sale, Purchase and Property Management.
An Ideally Designed Living that provides you knitted services and Liberty to approach prime locations and sustainable environment with most modern, user-friendly designs & development.
A Central part of Lahore Etihad Town Main  Luminous & Well Developed Soicety.
4 Marla Commercial Plot located at 80ft Etihad Town Commercial Avenue
Near to Etihad Town Theme Park
Very few Limited Plot Available Now
Ideal opportunity for builder s
Well Developed Area
Secured and Safe
Beautiful family environment neighbourhood
Lash Green & Clean Well develop Park
Union Developers join hands with Al-Fatah and McDonald s for their openings in Etihad Town, Lahore.
Best Approach
Near to Motorway
Near to Orange train
Near to Ring Road
Near to Multan Road
Given the prime location
you will be placed in an ideally placed in a happening neighbourhood.
Most beautiful theme park in the soicety located at central part of the soicety.
All facilities available,
Electricity,Soicety water with 24 7 Best Security.
Right now is the time to grab this property.
Make your dream dream house with spacious Space.
Trust us, you'd be hard-pressed to find a similar property that falls near the same price range.
Claim the offer while it still stands Whatever your property needs are in Lahore, we may have some great varieties for you.
We are just a phone call away
Overview
Category:

Commercial Plots

Property Type:

Other

Size:

4 Marla

Area:

4

Area Unit:

Marla

Features:

Electricity, Water Supply, Sewerage, Boundry Wall
Features:
Al-Nafay Estate offers clients a top class service in Residential, Commercial,
Farm Houses Development Sale, Purchase and Property Management.
An Ideally Designed Living that provides you knitted services and Liberty to approach prime locations and sustainable environment with most modern, user-friendly designs & development.
A Central part of Lahore Etihad Town Main  Luminous & Well Developed Soicety.
4 Marla Commercial Plot located at 80ft Etihad Town Commercial Avenue
Near to Etihad Town Theme Park
Very few Limited Plot Available Now
Ideal opportunity for builder s
Well Developed Area
Secured and Safe
Beautiful family environment neighbourhood
Lash Green & Clean Well develop Park
Union Developers join hands with Al-Fatah and McDonald s for their openings in Etihad Town, Lahore.
Best Approach
Near to Motorway
Near to Orange train
Near to Ring Road
Near to Multan Road
Given the prime location
you will be placed in an ideally placed in a happening neighbourhood.
Most beautiful theme park in the soicety located at central part of the soicety.
All facilities available,
Electricity, Soicety water with 24 7 Best Security.
Right now is the time to grab this property.
Make your dream dream house with spacious Space.
Trust us, you'd be hard-pressed to find a similar property that falls near the same price range.
Claim the offer while it still stands Whatever your property needs are in Lahore, we may have some great varieties for you.
We are just a phone call away